Nessebar

1. We can apply on your behalf for a visa to enable you to travel
2. We can introduce you to suitable estate agents and accompany you to view the properties
3. We can arrange for your accommodation during your stay and for transport e.g car hire
4. Provide you with an interpreter should you need one
5. Advise you as to the legal formalities in relation to the sale and purchase.
6. Help you for your funds transfer to the solliciter.
AVRORA Holiday Complex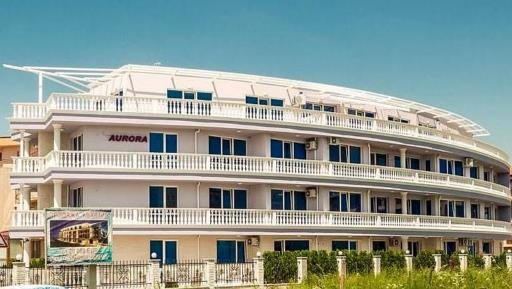 Enjoy the beauty of the South Black sea coast by the splendid Avrora complex located on the sea shore. The complex is comprising of 44 apartments  and area from 23 square metres to 87 square metres.
The complex is located among picturesque bays. While enjoying the sun you can entertain yourself with sailing,  windsurfing, water skiing, rowing and jet skiing. Close to the beach is the wreckage of the Aurelia ship. The warm climate, the numorous sunny days and the reasonable prices of the tourist services make the holiday complex an attractive place for investment and purchase of a holiday home.
A pleasant walk to the ancient museum town Old Nessebar  will touch the heart of everyone who wants to get acquainted with the historical heritage of Bulgaria, to visit the ancient churches and museums, to walk through the narrow cobble streets and beautiful old houses, to try traditional cuisine in a number of cozy restaurants.
Due to convenient transport connects and regular buses to Nessebar, Bourgas, Varna, Sunny Beach and Saint Vlas the complex is an easy to reach destination for tourists, visitors and holidaymakers. 
Resort

Resort: The holiday complex comprises of one 4-storey  section with totally 44 apartments. The verandahs of the apartments on the ground floor are offered as a bonus. Every apartment shall be transferred at the stage of completion " fully finished " and is comprising of one bedroom one sitting room with a kitchenette and a bathroom with a toilet. 
Areas of the vacant apartments are as follows:
From  29 sq.m. to 87 sq.m. /  27 000  EUR  – 112 800  EUR /
Contact

Pictures and details

Stairs and terraces – covered solid tiles; floors – laminated parquet; walls – stucco painted with latex; ceiling – stucco painted with latex; windows – PVC joinery; doors – MDF; air conditioner in the sitting room; wiring for cable TV, telephone and Internet; fully furnished bathroom and toilet/ floor – terracotta, walls- faience, sanitary equipment – toilet bowl, sink, tap, electric boiler – 80 l; fan, lamps; accessories for toothbrushes, soap and sponge and accessories for towel and toilet paper with a cover, and a hook. 
•                Nessebar – a museum town under the aegis of UNESCO;
•                35 Metres from the beach of Aurelia sunk ship 
•                2 kilometre from Sunny Beach;
•                8 kilometres from the Saint Vlas yacht marina;
•                25 kilometres from the Bourgas international airport;
•                30 kilometres from the city of Bourgas. 
Condominium

Maintenance fee:  8 EUR  per square metre including of VAT:


          Maintenance of the complex;
          Maintenance of the common areas of the building;
          Maintenance and care of the green areas;
          Lights in the common areas on the territory of the complex;
          Lights in the common parts of the building.

About the building:


          Brick masonry;
          Roof – hydro and heat insulation;
          Façade – hydro and heat insulation;
          Water supplying and sewerage – mains – PVC pipes and installed water metres;
          Outdoor electrical installation;
          Indoor electrical installation;
          Windows – PVC chamber glass package;
          Stairs – floor - solid tiles, walls – latex painted;
          Stairs railing- aluminum;
          Balconies – solid tiles, aluminum railing.

Capital brick building with reinforced structure to support the pylons and columns with outer heat and moisture insulation; façade – silicone plasters.  
| | | |
| --- | --- | --- |
| | | |
| | Open your company in Bulgaria | |
| | | |
Tour

Business tour will be organized to support you

Funds Transfer

Moneycorp - Making your international money transfers
Realty Gold World recommend you use leading currency specialists Moneycorp for your currency transfers. When paying for your property and sending money overseas, they will offer you a better exchange rate compared with your bank and guidance helping you to transfer your money at the best time.
| | | |
| --- | --- | --- |
| | | |
| | How to invest in Bulgaria | |
| | | |